This SN was discovered by Koichi Itagaki (Japan) on 19/05/2023. This is a Type II Supernova, brightening fast over the days after discovery. I was able to observe it visually on 2 nights, 20230520 and 20230521, using a 12″ F/4 reflector.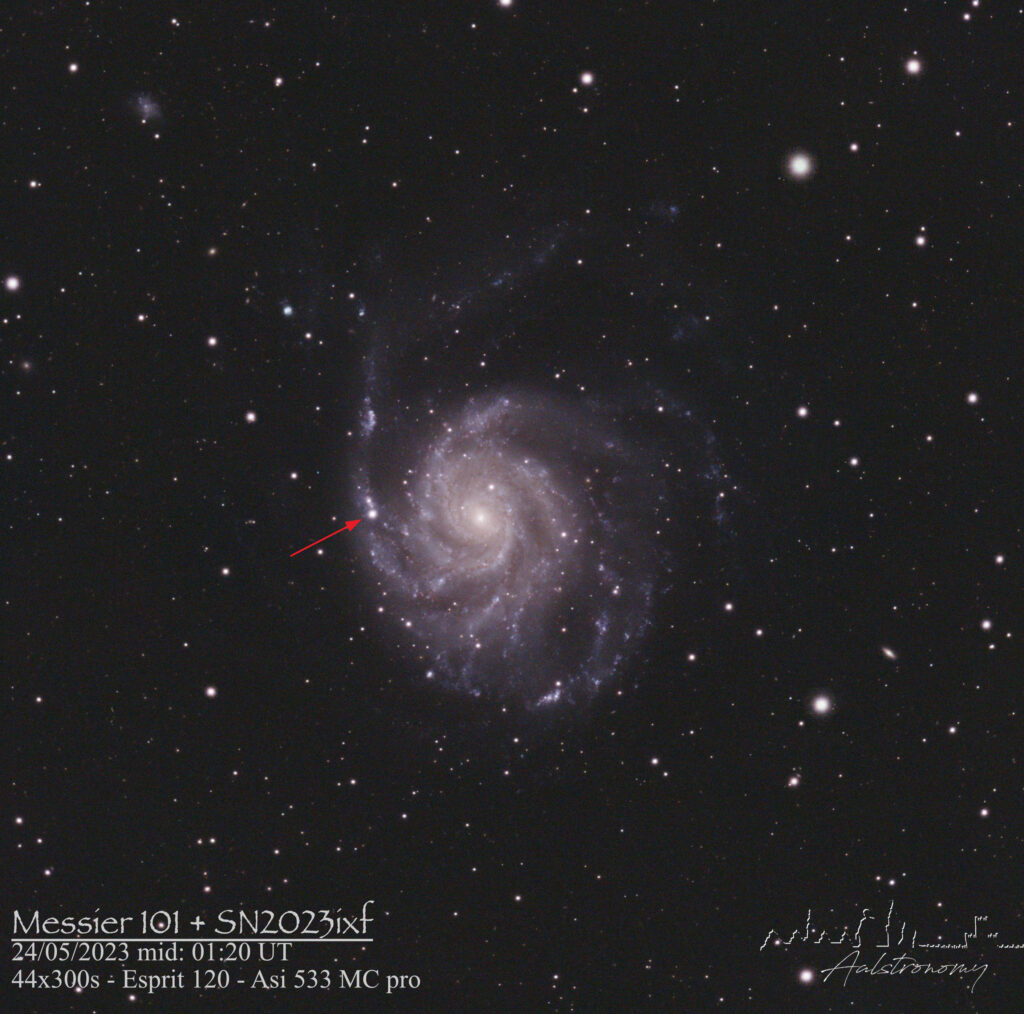 Comparison between 20230524 01:20 UT and 20230524 23:07 UT
Because of the moonlight and high clouds, I decided to use my lightpollution filter this time.